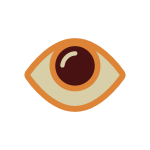 Dandenong and District Aborigines Co-operative Ltd (DDACL) provides programs and services to meet the needs of local Aboriginal and Torres Strait Islander people. We provide a wide range of health care through our Bunurong Health Service as well as a variety of community programs to promote wellbeing and social engagement.
All of our services have a strong cultural component and we strive to provide a supportive, open and culturally safe environment for Aboriginal people.
To empower our Aboriginal communities to live their best lives.
To ensure our community can access a range of culturally appropriate services that support their physical, cultural, spiritual and emotional wellbeing.
Our history and culture.
Being open and honest.
Respect.
Relationships.
Cultural safety.
Build the capacity of our community.
Seek partners that share our vision.
Responsive to identified community needs
BUNURONG ABORIGINAL HEALTH SERVICE
(c) 2022 Dandenong & Districts Aborigines Co-Operative Limited